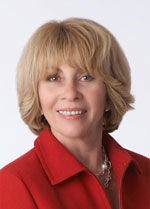 Jocelyne Monello
REALTOR, CRS, GRI, RECS
(707) 224-8281
"Heritage Sotheby's International Realty"
Email: JMonello@gmail.com















Heritage Sotheby's International Realty
780 Trancas Street
Napa, CA 94558

Direct: 707-224-8281
Fax: 707-251-8362

Each Office is Independently Owned
and Operated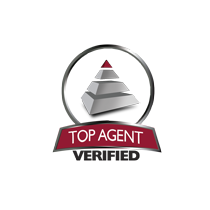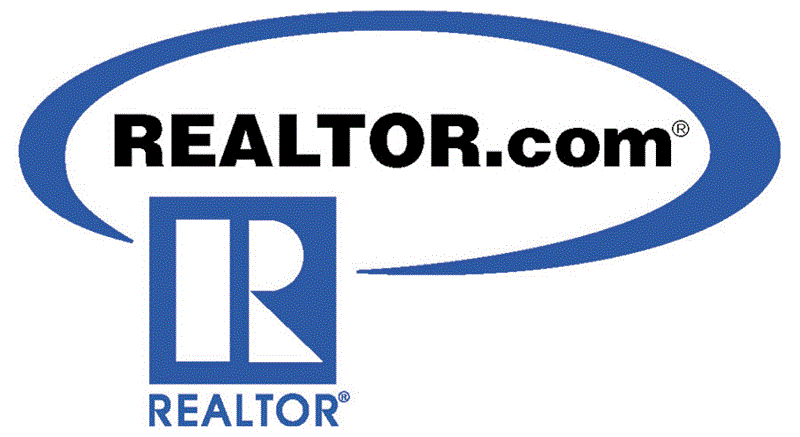 Jocelyne Monello
REALTOR, CRS, GRI, RECS










Affiliation
Heritage Sotheby's International Realty
780 Trancas Street
Napa, CA 94558
Direct Line: 707-224-8281
Email: JMonello@gmail.com
Website: www.Move2NapaValley.com

Experience

Exclusively serving the Napa Valley since 1985
2007: One of Top 10 Real Estate Agents in the Napa Valley
—In 2007, RE/MAX Napa Valley became Heritage Sotheby's International Realty
—Sotheby's does not give 'awards' for personal accomplishments
—When formerly with RE/MAX Napa Valley, Jocelyne received the following recognitions:

2006 RE/MAX Chairman's Club Member* (Top 1-2% internationally)
2005 RE/MAX Chairman's Club Member* (Top 1-2% internationally)
2004 RE/MAX Lifetime Achievement* (receive once)
2004 RE/MAX Chairman's Club Member* (Top 1-2% internationally)
2003 RE/MAX Chairman's Club Member* (Top 1-2% internationally)
2002 RE/MAX Chairman's Club Member* (Top 1-2% internationally)
1999 RE/MAX International Hall of Fame inductee* (receive once)
1998, 1999, 2000,2001 RE/MAX Platinum Club Member* (Top 5-7% internationally)
1996, 1997 RE/MAX 100% Club Member (Top 25% internationally)
*First at RE/MAX Napa Valley to earn




2006 RE/MAX California/Hawaii, ranked #65 in Top 100 agents
2005 RE/MAX California/Hawaii, ranked #23 in Top 100 agents
2004 RE/MAX California/Hawaii, ranked #27 in Top 100 agents
2003 RE/MAX California/Hawaii, ranked in Top 100 agents
2002 RE/MAX California/Hawaii, ranked in Top 100 agents
2001 RE/MAX California/Hawaii, ranked in Top 100 agents
2000 RE/MAX California/Hawaii, ranked in Top 100 agents
1999 RE/MAX California/Hawaii, ranked #9 in Top 100 agents
1999 Top Napa Valley Real Estate Agent Sales Volume (based on MLS statistics)
Education
Educated in France, Accounting Degree
Graduate, Anthony Real Estate School
Graduate, Realtor's Institute (GRI)
Certified Residential Specialist (CRS)
Professional Associations
Realtor, GRI, CRS
Member of Napa County Association of Realtors
Member of California Association of Realtors
Member of National Association of Realtors
Member of Napa Chamber of Commerce
Personal
Born in Morocco
Lived in France, England and Spain
Napa resident since 1977



"Going the Extra Mile Every Client, Every Time"


Jocelyne Monello was born in Morocco, educated in France, and lived in England and Spain before making Napa her home in 1977. Jocelyne has many years in real estate, serving the Napa Valley exclusively since 1985.


While formerly associated with RE/MAX, at the 30th Anniversary RE/MAX International Convention in Las Vegas, Nevada, Jocelyne received the RE/MAX Lifetime Achievement Award. This award is presented to Associates who have been affiliated with RE/MAX at least seven years and have helped 1,000 or more families in buying and selling real estate. Only 748 associates have earned this award since the company was founded in 1973. Jocelyne is the first in RE/MAX Napa Valley to achieve this award. RE/MAX has more than 100,000 agents worldwide. She has consistently been acknowledged internationally, as well as locally, for her outstanding sales record. In 1999 she was the first real estate associate with RE/MAX Napa Valley to attain the "Hall of Fame" status. This award is given to agents who have closed more than $20,000,000 in sales volume for more than five consecutive years.


In an effort to always be the best she can be and to stay on the cutting edge of the real estate market, Jocelyne has obtained her Certified Residential Specialist (CRS) degree and the Graduate Residential Specialist (GRS) degree designation. Only 2% of real estate licensees nationwide have the prestigious Certified Residential Specialist degree. She also distinguishes herself with membership in RE/MAX Chairman's Club and Platinum Club thereby placing her in the top 1% of RE/MAX associates worldwide. Jocelyne Monello has been RE/MAX Napa Valley's Top Producer, every year, since 1996.


Jocelyne's knowledge and expertise have helped buyers and sellers of million dollar properties to first time home buyers. But what she considers most important are the relationships she has built. In a recent mailing to her clients she wrote, "In my memory completing the transaction was second to being blessed with a new friend—a friend who has enriched my life."


Jocelyne specializes in residential, country, estate, and land properties in the Napa Valley, including Napa, Yountville, Oakville, St. Helena, and Calistoga. She speaks fluent French.



Here is what some of her clients have said:
"This is a note to tell you how happy my wife, Gloria, and I are at the way you handled our account while looking for a place in Napa Valley. I was very impressed with the very business-like way you presented the properties and had all necessary information for me to appraise them. You gave me the full background on each piece, as well as the pros and cons, which was important for me in making a decision. Everything about you and your operation was first class and I certainly appreciated the entire experience". David L. Wolper
"I am t horoughly satisfied with Jocelyne's professionalism and the thoroughness with which she handled the transaction. She's a real pro. Jocelyne did a great job understanding what we were looking for in a home... and in locating exactly what we wanted. Our expectations were exceeded and we were really very surprised with how painless Jocelyne made the whole process". Fred Cooper
If you are interested in the Real Estate market in Napa Valley, looking for a new home or plan on selling your current property, searching for an investment property, or if you are thinking about relocating to the Napa Valley, then you have come to the right place.
With many years of real estate experience in the Napa area, an extensive history of successful transactions, strong negotiating skills, and up to date information on the current market, I can help you reach your goals.
Additional Client Testimonials