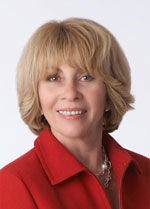 Jocelyne Monello
REALTOR, CRS, GRI, RECS
(707) 224-8281
"Heritage Sotheby's International Realty"
Email: JMonello@gmail.com















Heritage Sotheby's International Realty
780 Trancas Street
Napa, CA 94558

Direct: 707-224-8281
Fax: 707-251-8362

Each Office is Independently Owned
and Operated


Jocelyne's Guide to Napa Valley

The City of Napa has much to offer as a world-class destination and as a wonderful place to live. The future is particularly bright as we are currently engaged in a $170 million dollar flood control project. The "living river" design will see the river channel widened, terraced levees built and a dry bypass constructed to redirect high water when the river rises to flood stage. Three bridges in downtown Napa and several more upstream will be rebuilt or replaced to accommodate the broadened stream. "It's a model project in the nation for a more natural river, a softer design that allows for natural inundation in certain areas," explained Jennifer Louks, redevelopment/economic analyst with the City of Napa. The revitalized riverfront will include public plazas, riverside promenades, boat docks and other venues geared to redirect residents and visitors alike to downtown. Work that began in August will take seven years to complete.

The newly renovated Napa Valley Opera House, located on Main Street in the heart of downtown Napa, opened its doors during the Summer of 2002 with the first public performance since 1914. The Cafe Theatre, located on the first floor of the Opera House, offers a varied schedule of performances including popular, jazz, blues, Latin, world and chamber music in addition to comedy and family programming in a 200-seat cabaret-style setting. The historic upstairs theatre, the 500-seat Margrit Biever Mondavi Theatre will open later in the year presenting national-quality theatrical performances and musical reviews.

And the restoration of the historic 1894 A. Hatt building, one of the biggest historic restoration projects ever undertaken in Napa. Located at the in the Hatt Building are Celedon Restaurant, Sweetie Pie's Bakery, Angele's Restaurant, Napa General Store, Open Window Gifts, Gondola Servizio & Italien Imports, and the new Napa River Inn.

Demographic information:

Incorporated in 1987, located at the base of the world-famous Napa Valley, approximately 50 miles northeast of San Francisco, the town has a land area of 18.34 square miles and a population of 71,412 with a projected cap of 85,000 due to a Rural Urban Line surrounding the town and protecting the agricultural area.

Of this land, 67% is zoned residential, 8% is zoned commercial, 4% is zoned industrial, 12% is zoned parks/public/quasi public and 9% is undeveloped/agriculture.

The climate is moderate and smog-free with winter (Jan. average) temperatures ranging from a low of 34 degrees to highs of 57.7. July representative temperatures are low of 52.2 and a high of 82.1. Average rainfall is 23.88" per year, majority occurring from November to March.

There are 27,251 households, 58% owner occupied and 42% renter occupied.

The median home cost is $270,000 and the median household income is $45,935.

The ethnic breakdown is 76% White; 18% Hispanic; 4% Asian/Pacific Isl; 1% Black and 1% Native American.

Napa contains about 60% of the county's population and jobs.

Napa has 35 neighborhood recreational parks and 4 community parks and 4 city-wide open space parks for a total of 748 acres of park land.

There are 13 ballfields, 1 18-hole municipal golf course, 48 tennis courts, 4 swimming pools, 1 skate center, 1 community center and 1 senior center.

In 1999, 362 building permits were issued for housing units, 326 of these for single-family homes. Total permits were 2476, with valuations of $104,728,209.

In 1999, the TOT (Transient occupancy tax) reached just under $3.77 million and total visitor spending was estimated at $86 million. One hotel room in the city of Napa, assuming a yearly occupancy rate of 80% (average in the Valley) brings in $3,854 per year to the City. The TOT in 2000 exceeded $4 million. Tourism is the number one economic engine in the Napa Valley.

There are 232 wineries in Napa Valley, producing more than 6 million cases of wines totaling over $1 billion dollars in sales. Wine is California's number one finished agricultural product and is the third highest valued agricultural commodity exported from California.

Relocation Information by the Napa Chamber of Commerce